Known as Tree Surgeons, Arboricultural Contractors or Arborists, we are professionals at providing tree maintenance services.
The main areas of tree surgery are as follows: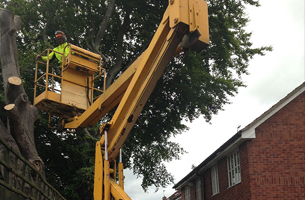 Crown reduction
Reducing the size of the tree's overall canopy by pruning the branches evenly throughout the crown. Deadwood is removed or pruned during the process to reduce the possibility of disease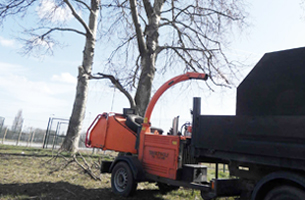 Crown lifting
Removal of selected branches and limbs from the lower part of the trees crown, lifting the crown's overall height. This is good for removing branches that are too low.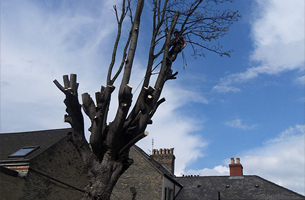 Crown thinning
Thinning can be used to reduce limb weight on mature trees or on a young tree to slow growth rate. This will not change the overall shape of the tree but simply thin the canopy allowing more light through.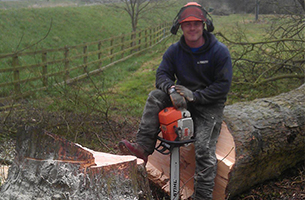 Tree felling & removing
There are many reasons to remove a tree – disease, storm damage etc. We are fully qualified to remove problem trees regardless of their location. We can remove trees by felling the whole tree (if space allows) or by dismantling the tree section by section. We will also take any unwanted logs and debris from the area.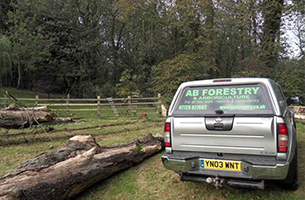 Storm damage
Safe dismantling and removal of windblown trees or dangerous limbs. We offer a 24 hour emergency response service for all storm damaged trees.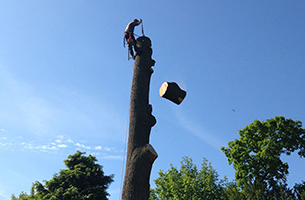 Dismantling
Taking down medium to large sized trees a piece at a time. Using ropes and spikes to climb the tree. Cutting branches and safely lowering them to the ground.
Ideal for trees that are dead, dangerous or on sites which have difficult access and/or closed space.